SambaBox
Enterprise Directory Management
Made Smart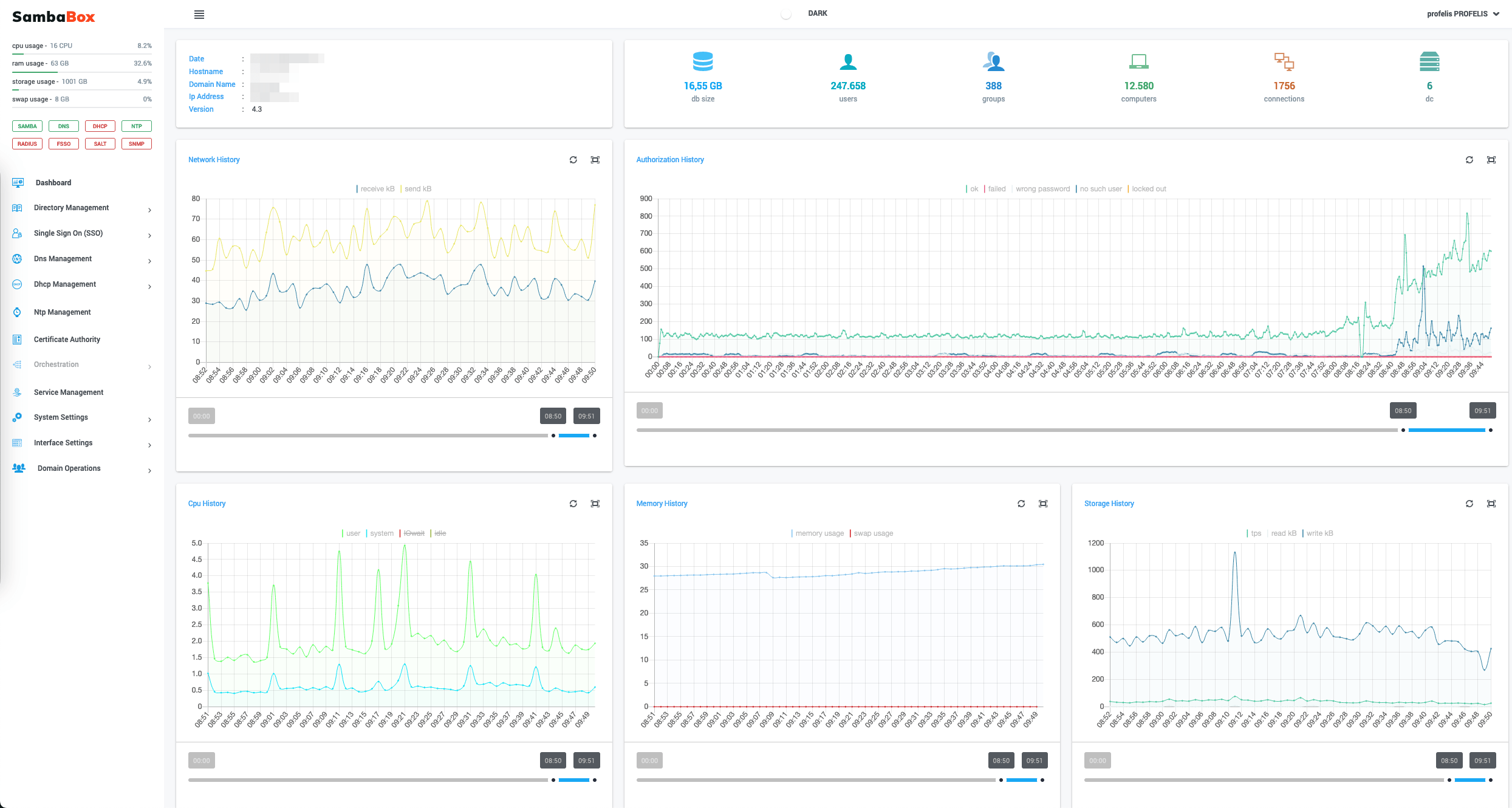 Manage every single detail from anywhere.
Access the web-based interface from any device.
1M+ users authenticate with
SambaBox every day.
SambaBox can be adopted by any organization in any industry.

It provides secure infrastructures for networks.
I like the idea of SambaBox, I want a central, web-based solution to managing networks of multiple machines and users.
Jessie Smith
Distrowatch
After switching to SambaBox, we first saw that it consumes much less resources. Afterwards, we saw that it can manage all operating systems.
Ibrahim Kose
IT Director, Directorate of Religious Affairs
SambaBox has proven itself to be a solution that can manage all open source applications in a much more stable way with higher performance.
Cihat Turkeli
Project Manager, Directorate of Religious Affairs
We got rid of the end-of-life Windows DC and got a DC with a modern web interface.
Hafiz Rafiyev
IT Manager, Can Group
The primary benefits include cost savings and a user-friendly, performance-driven structure similar to competitors, ensuring easy configuration and high availability.
Tayfun Keresteci
IT Operations Director, Defacto
Fast and practical directory management with an easy and user-friendly management panel.
Remzi Basoglu
Systems Engineer, Ministry of Interior