SambaBox
Enterprise Directory Management
Made Smart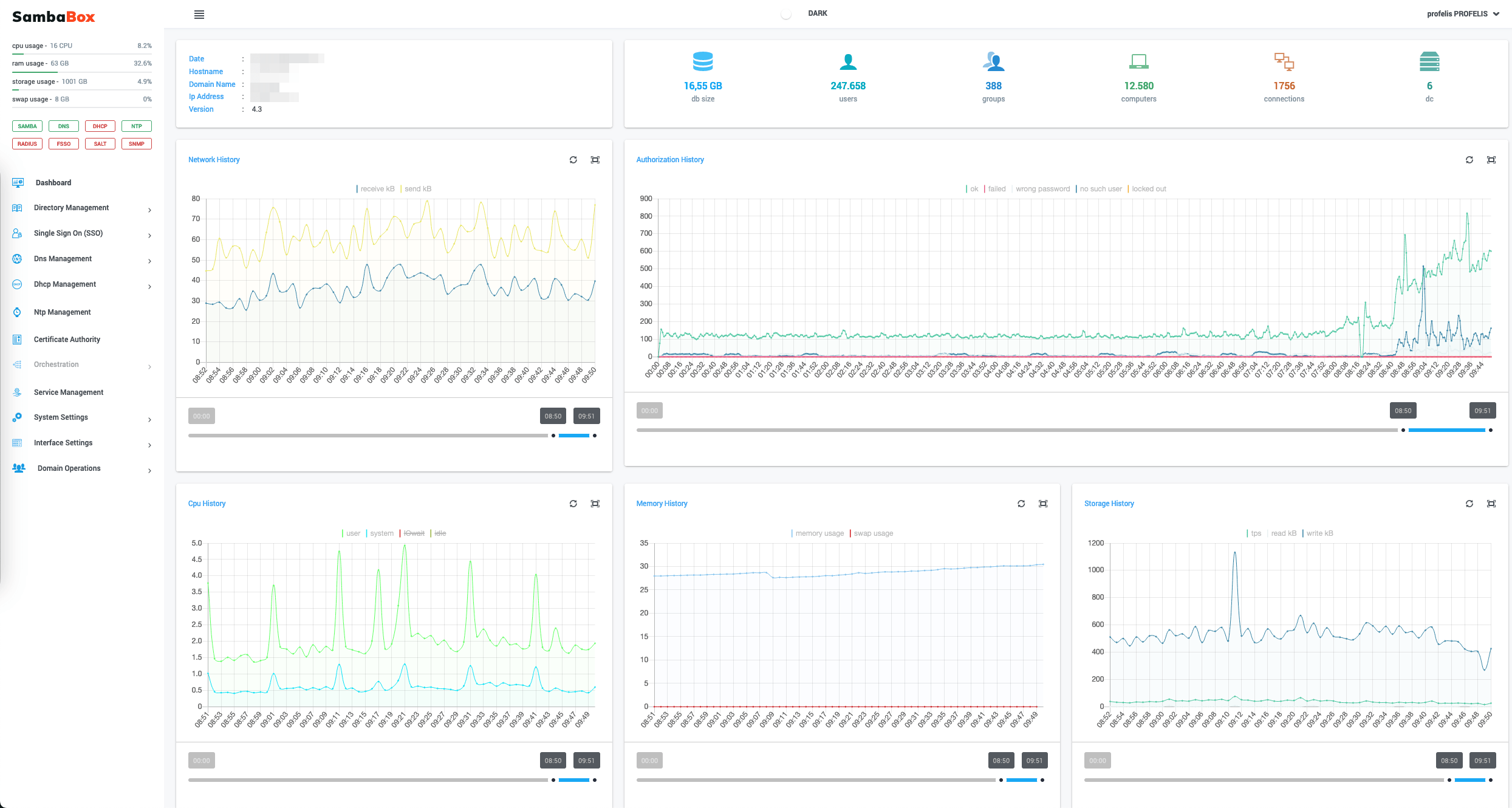 Manage every single detail from anywhere.
Access the web-based interface from any device.
1M+ users authenticate with
SambaBox every day.
SambaBox can be adopted by any organization in any industry.

It provides secure infrastructures for networks.
I like the idea of SambaBox, I want a central, web-based solution to managing networks of multiple machines and users.
After switching to SambaBox, we first saw that it consumes much less resources. Afterwards, we saw that it can manage all operating systems.
SambaBox has proven itself to be a solution that can manage all open source applications in a much more stable way with higher performance.