Bulk Import¶
Bulk import action is the easiest and fastest way to create users. You can simply use the CSV file to perform bulk import actions.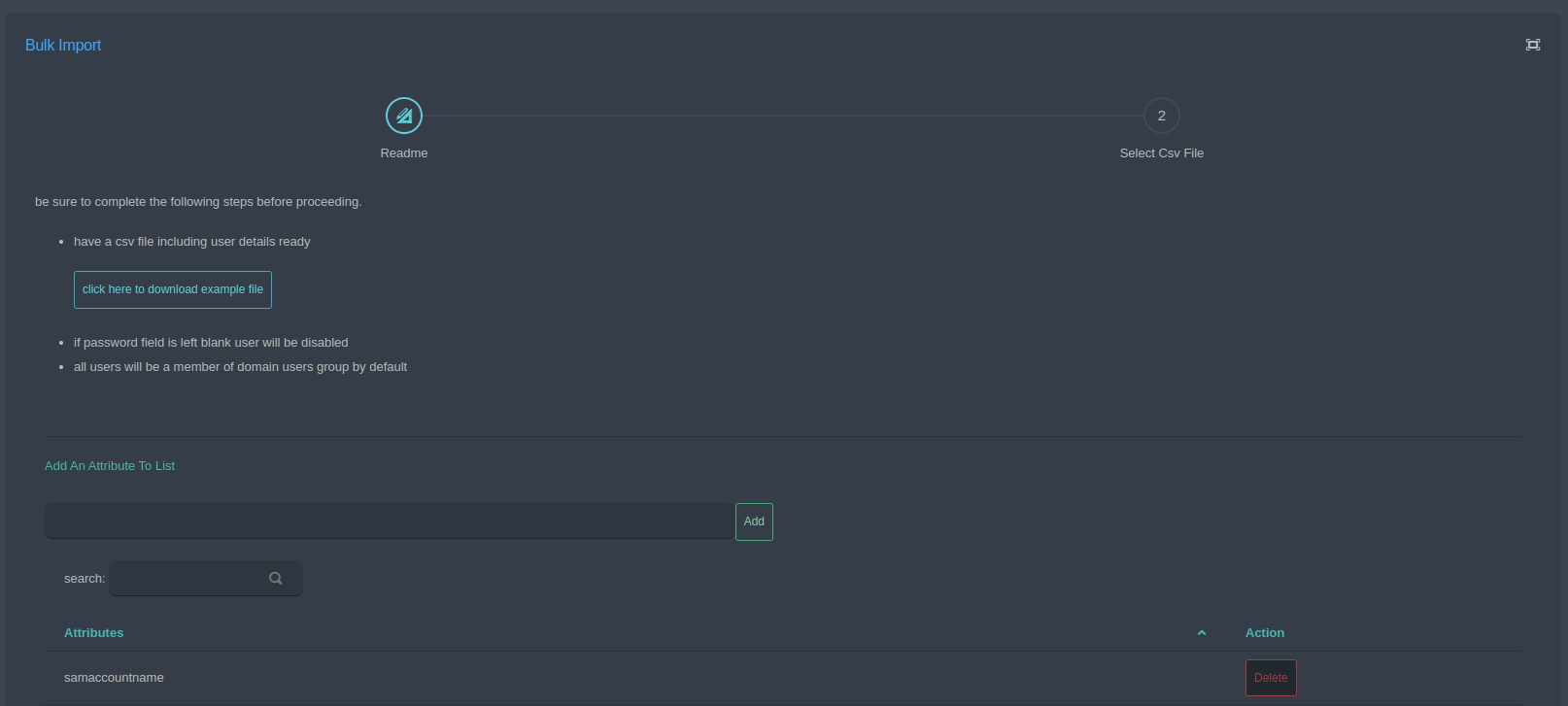 Hint
You can download CSV bulk import template under Bulk Import tab.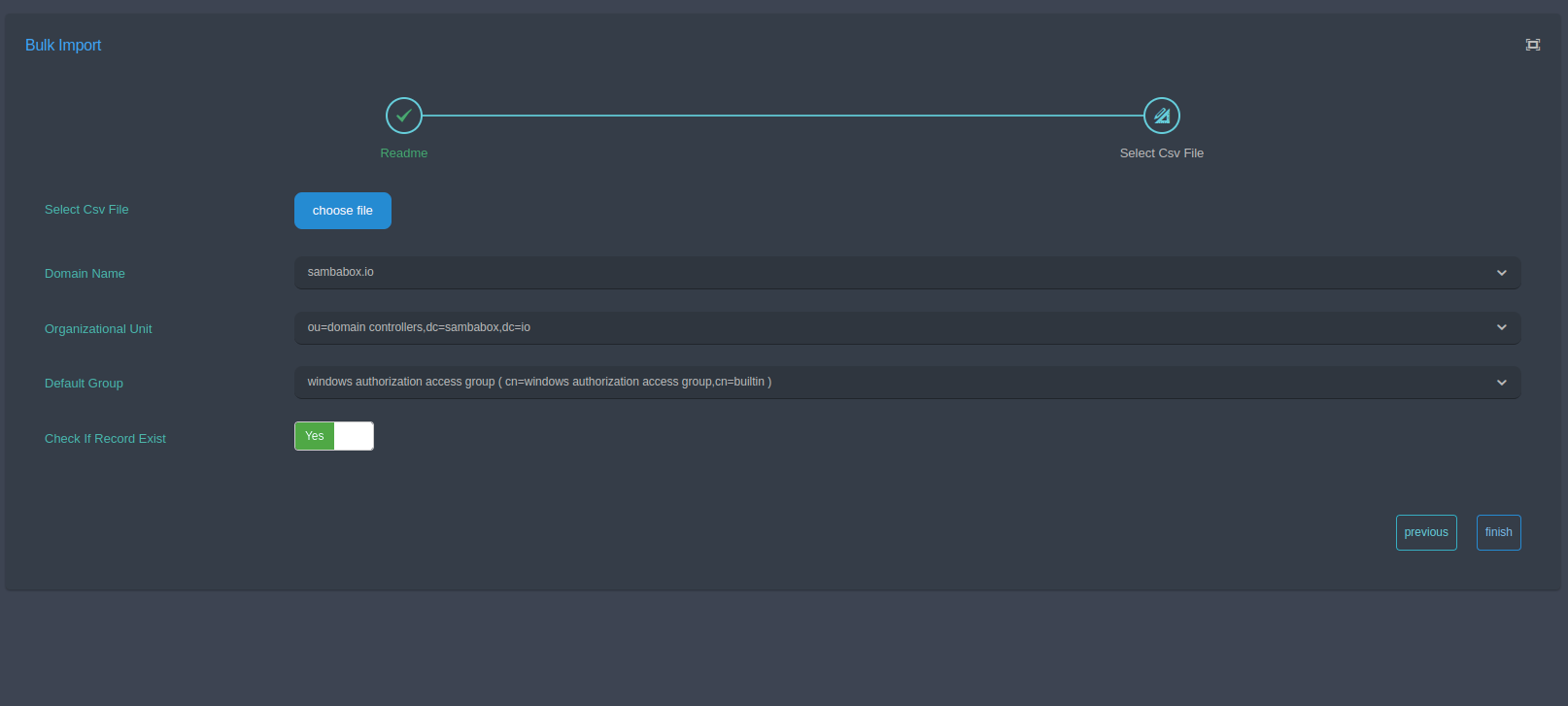 Warning
givenname, sn, samaccount and password fields are mandatory on the CSV file. Other selectable features and information can be found on the Bulk Import section.