Blacklist¶
On this screen, you can create a blacklist file that includes words and special characters or phrases that are not wanted in passwords.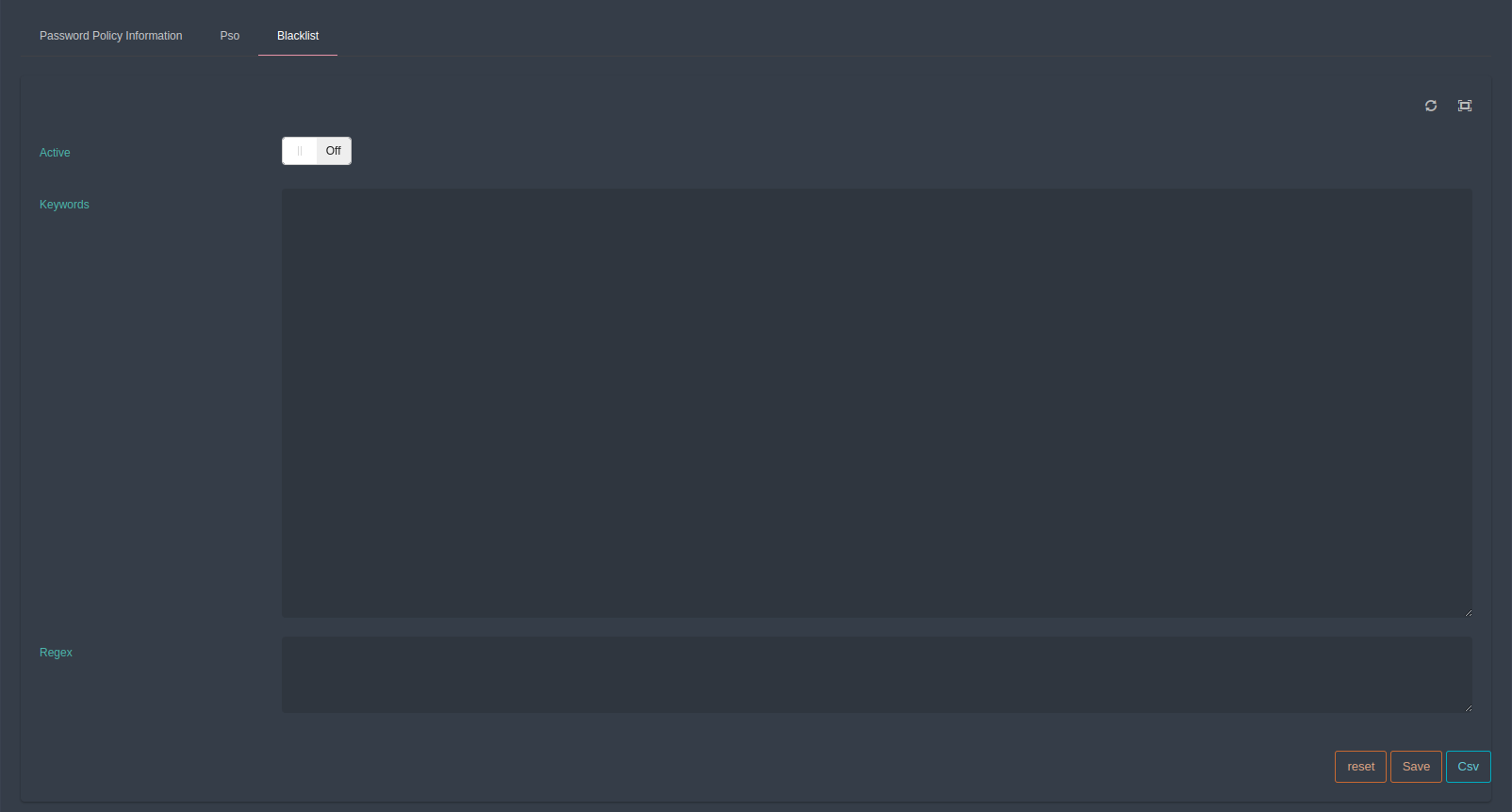 Here, fill in the keywords and the Regex fields if necessary. Make sure to switch on the Active selection and then the click Save button.
If you'd like to, you can export the generated file and regular expressions in CSV format.